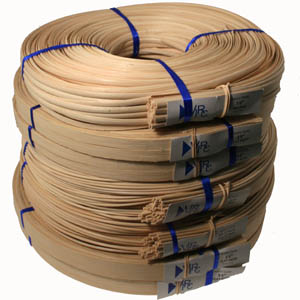 Yes, we have ALL SIZES of reed IN STOCK. No Back Orders!
All Reed is not created equal.
We're proud to offer our customers the highest quality of reed. You'll never find "seconds" or "slightly hairy" at V. I . Reed & Cane.

"When I received my reed this week I just wanted to throw away all my old reed (from other companies)! Yours is flawless. Perfect. Thank you so much." a very satisfied customer
Reed is sold by the "pound". A "pound" is the same as a "hank", "coil" or "bundle".
Try our Reed and see what we mean! There are 2 pages of reed. page 2 page 1