Laundry Basket Cars
When the Seatweavers Guild posted an image from "laundry basket cars"— a German Korbwagon from the 1920's, we had to search for more. We found this cool page that documents the various wicker-woven vehicles from the turn of the previous century.
I think that if you wove over an old Volkswagon beetle, you'd be guaranteed a place in your town's 4th of July parade forever. That would be a fun project!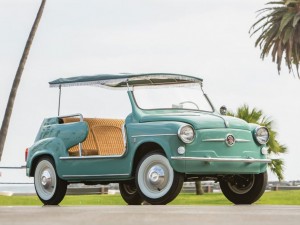 Our favorite is the sweet retro Fiat Jolly.
Click on the image below to learn more about Laundry Basket Cars from messynessychic.com.